DAYTONA BEACH SURFING SCHOOL

                                                                                  CALL or TEXT  386-547-6340   

The first Surf camp on Daytona Beach, and still the best!    Call today. Surf tomorrow! 

Surf lessons, Surf camps, Surf parties- birthday, holiday, families.  Personal training.  

5 day Kids Surf Camp  6 hours each Day!  that's 30 FUN hours at 

Daytona Beach Surfing School!

Daytona Beach Surfing School will be held at:  

THE PLAZA RESORT & SPA

DAYTONA BEACH'S GRAND RESORT

the Plaza majestically stands above one of the only private traffic-free stretch of Daytona Beach. Conveniently located within walking distance to the Ocean Center and the Oceanwalk Center,

600 N. Atlantic Ave.

Daytona Beach, FL 32118

  Feel free to call or text us with any questions, to book a camp or lessons      

 386-547-6340  

Founded in 2000, Daytona Beach Surfing School was the first in Daytona to offer Surf camps and Surf lessons.  Learn from the best!  All our instructors are CPR certified.

Click or call today for your Surfing lesson or Surfing camp! 

Surf lessons and camps are done in Traffic Free Zone!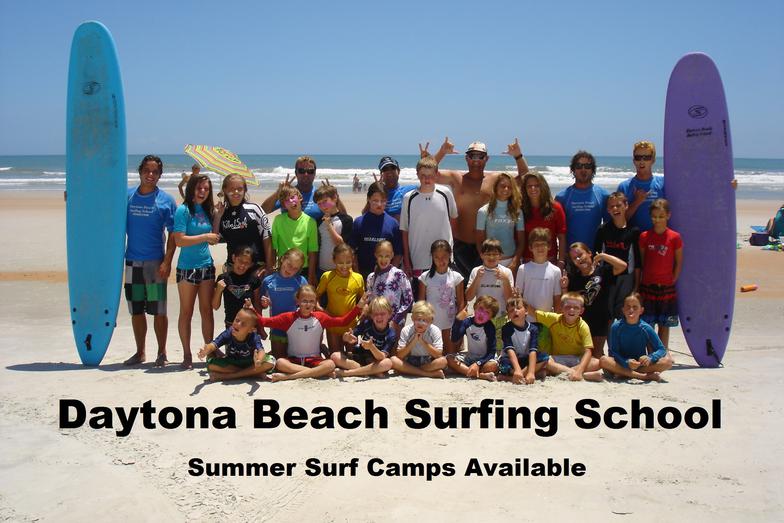 We do Private lessons and group Surf lessons!  All ages!  

Daytona Beach Surfing School was founded 20 years ago.  We are the ORIGIONAL,  surfing school in the Daytona Beach Area. We  offer Summer Camps as well as Private lessons.  We teach over 300 people a year how to surf, or surf better!

Daytona Beach Surfing School is family-owned and operated right here in ormond beach, FL. Other companies may offer similar services, but our services are the best, and come with a personal touch.